PHEROMONE BLUE

► Electronic music trio based in Madrid
► Their live show is midway between a concert and live-set, with a set composed of synthesizers, hybrid drums, guitar, vocals, samples, among other elements.
► Press Kit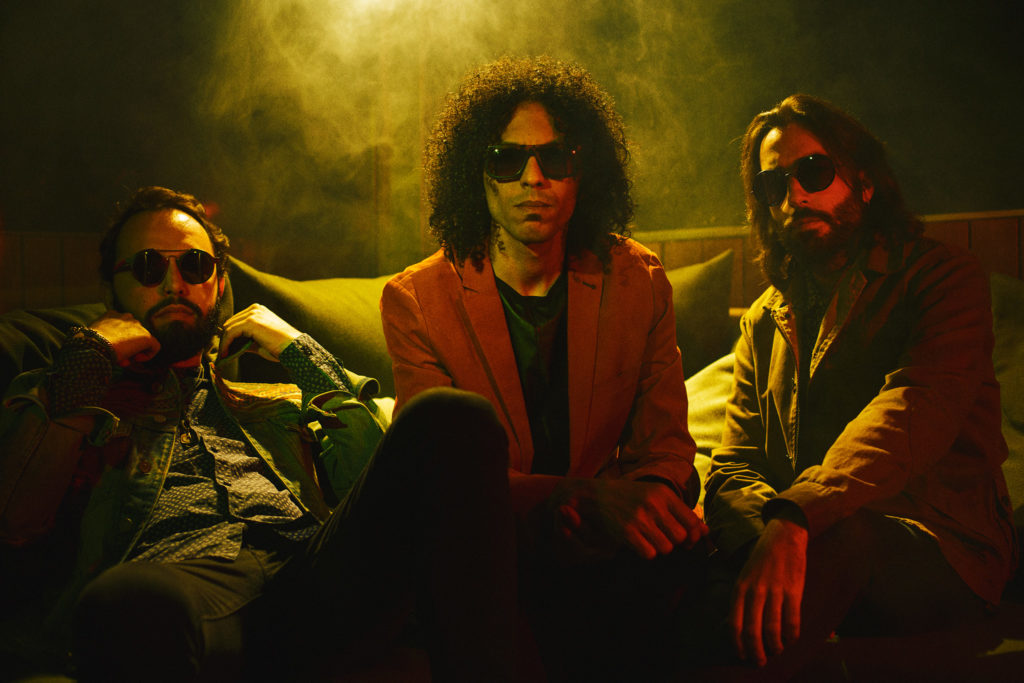 Bio: Pheromone Blue is a three piece electronic group based in Madrid. Mario Ramos Jr, Iker Ramos and Fernando Delgado are musicians, producers and sound engineers that had opportunity of working together in different projects, recording studios and live performances. Now they have found in common a desire to produce songs with an electronic esthetic.
All three are well-known musicians of the Madrid scene who have acted in the most representative concert halls of the spanish capital. They have also participated in major festivals such as Sonorama, Zinc Shower, Basel Jazz Festival, Australian Brazilian Day and in Lulo Reinhardt tour, to name a few. Their work as soundtracks producers has reached important audiovisual festivals, highlighting their production for the short film "Todos Bailaban" that represented Honduras in Cannes with great success. They've also participated in the advertising launch of the ZTE mobile phone brand in Spain, organizing concerts where the only musical instruments used were the apps on the phones themselves.
As they come from different music backgrounds, Pheromone Blue creates an uncatalogued type of electronic music, rich of influences from rock, jazz and fusion, which was naturally brought from their previously work with those styles. At Ogan Studio, the heart of creation for the band, the producers make music with full analog synthesizers, drum machines, acoustic instruments and lots of experimentation summing different experiences and aspects of production to aim a unique identity.
Produced by the band themselves and mixed by one of the biggest names on Electronic Music in Berlin, Hannes Bieger, the songs are involved by dark textures, attractive vocal melodies, curious and intense drumming sessions. Everything is surrounded by an elegant pop harmony portrait affected by an IDM atmosphere.  Their new release is out now, a collection of four remixes for their track "She Moves at Night." This new EP has seen the light through one of the most respected national labels of the global scene, the Valencian Sincopat property of AFFKT. The most immediate future of Pheromone Blue is completed with very interesting collaborations with artists such as Bsn Posse, foreseeing a season full of exciting musical plans.
---
VIDEO
---
LATEST RELEASE
---
LINKS

FACEBOOK | INSTAGRAM | SOUNDCLOUD | BANDCAMP | YOUTUBE