BORIS BREJCHA
► Spain exclusive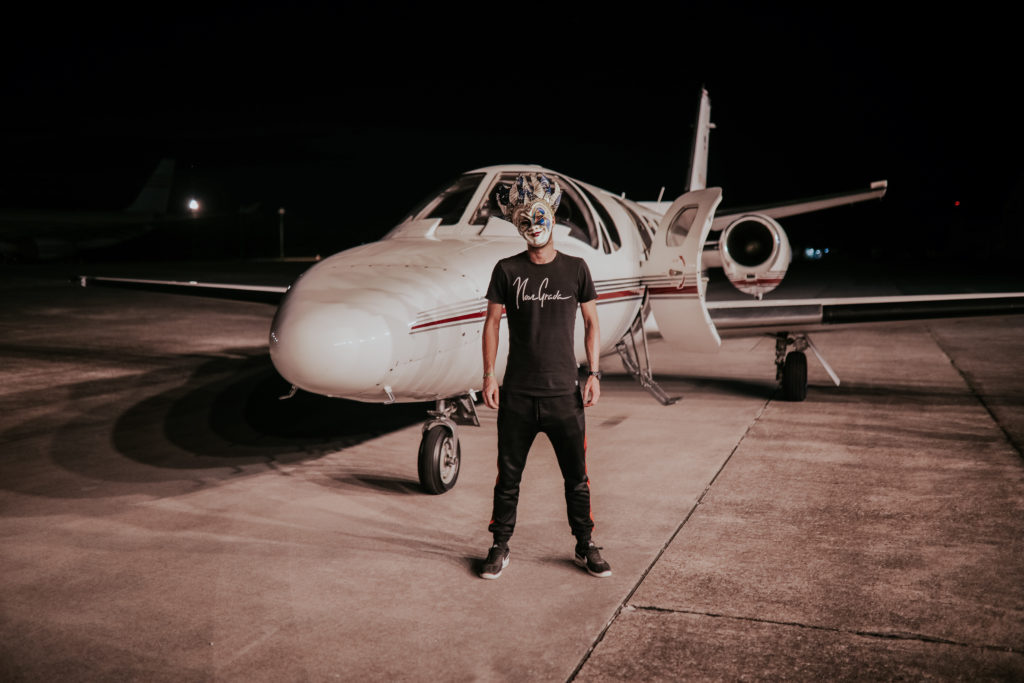 Bio:
Born in 1981, Boris Brejcha started his musical education in his childhood. His first two releases in 2006, "Monster" and "Yellow Kitchen" had been released on the Berlin label Autist Records.
After a couple releases, Boris changed from Autist Records to Harthouse. With tracks like "Die Maschinen Sind Gestrandet", "My Love" and "Lost Memory", he combined his sound with a maximum of varieties which had no peer. Consequently, he became the "exceptional Talent 2007" in the electronic music magazine Raveline. Boris also created his second pseudo called "ANNA" in 2007 and had some groundbreaking releases on Autist Records.
After four years of traveling/playing, three albums and a lot singles, Boris became a constant favorite in today´s club scene. With his ambition and desire for new and experimental musical directions, he shows his audience again and again how exciting minimal techno can be – so much more than just simple. Boris created his own music genre "High-Tech Minimal" in 2012.
"High-Tech Minimal – the intelligent music of tomorrow" After seven years working together with Harthouse, and his fourth album "Feuerfalter", Boris created his own Label called "Fckng Serious". Together with his best friends Ann Clue and Deniz Bul they want to spread their idea of good music and serious parties around the globe.
In the beginning of 2016, Boris came up with his 5th album called "22". This is the masterpiece of his musical work so far. His unbelievable passion for music combined with the longtime experience as a producer for different genres fuses into this exclusive distinctive and very special sound. Beside that, Boris created his own "Boris Brejcha Showcase" and played the first Shows in Brazil. This Showcase, a combination of synced visuals, his Joker mask and his music, is a special and unique experience.
In 2017, Fckng Serious was the first electronic music label which did an Europe Bus Tour. They were traveling with a Nightliner trough Europe and played 10 Shows in 12 days. "The future will be Fckng Serious"
---
VIDEOS
---
LATEST RELEASES
---
PODCASTS
---
SOCIAL MEDIA